A lot of people give special attention to the practicality and the design of their furniture, they keep forgetting though two important factors: the construction material and the maintenance methods that must be applied. Therefore, many people often complain when it comes to the quality and the resistance of their furniture, let alone their outdoor furniture, which are constantly facing nature and adverse weather conditions.
The sun, the humidity and the high and low temperatures, are factors that damage outdoor furniture, whether we are talking about aluminium sunloungers or straw umbrellas. Different materials require different care in order to remain intact and functional.
Generally, the maintenance of outdoor furniture, doesn't require much effort, yet it's important to follow some guidelines. Let's have a look at some tips that we can apply for the maintenance of some of the most popular materials.
Metal
Metallic furniture is generally very resistant so it doesn't get damaged that easily, while it's also an affordable solution for your space. The most important think you should take under consideration regarding its maintenance, is that metallic surfaces should be regularly varnished in order to avoid oxidation. After all, varnish could make your furniture look brand new.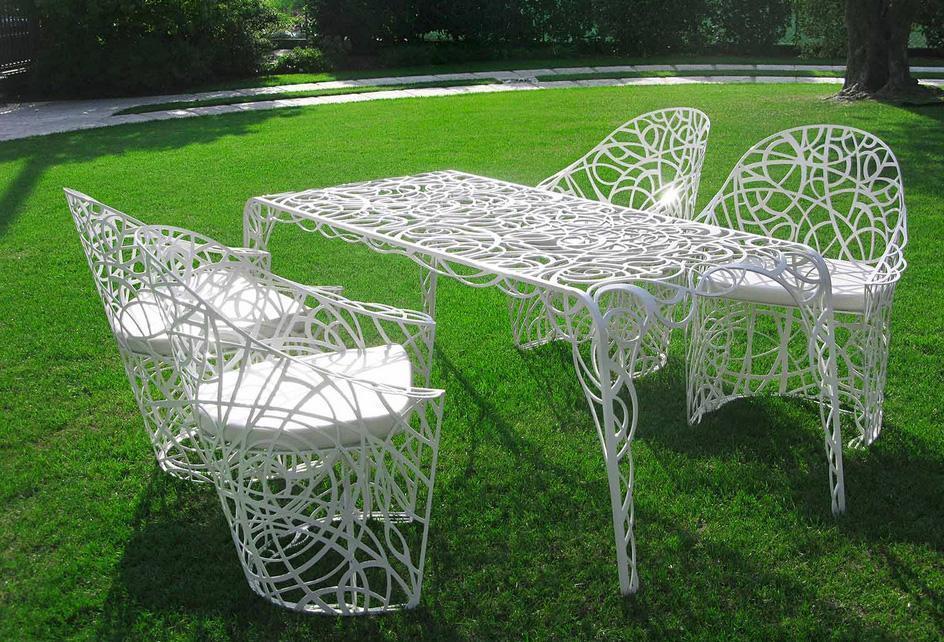 Wood-Wicker-Bamboo
The greatest advantage of wood, wicker and bamboo is that the fit perfectly into a natural habitat. Yet, these materials require a more frequent maintenance. So it's recommendable to use a special oil or a protective varnish every year or two. If the transport of the furniture is not possible, it's best to cover them with a protective sheathing.

Plastic
Plastic is a very affordable light material that doesn't require a lot of maintenance, although it doesn't look as natural as wood or metal. A good wash with a sponge from time to time is all it takes to keep your plastic furniture safe. A protective sheathing during the winter period is recommended, but non necessary.